On this page you will find various titles available for purchase. If you would like to buy any of our CDs, tapes or DVDs, please download the Order Form, fill it in and post to Mart Rodger Manchester Jazz Bowstone Records, 18 Fletcher Drive, Disley, Stockport, SK12 2ND, UK.
Mart Rodger Manchester Jazz play jazz in a Traditional/Dixieland vein and include some unexpected pieces in their repertoire. Mart and the band specialise with a swinging happy, foot tapping kind of music which is presented and featured on the CDs, Tapes and Videos listed below. Bowstone Records is the home label for recordings by Mart Rodger Manchester Jazz.
SAMPLER CD: Saving All My Pennies – Bowstone Records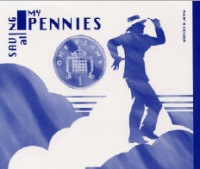 Title track, Music and Lyrics by Colin Smith, bass player with the band.
CD CDOWS 202 – Special Offer Prices
Saving All My Pennies vocal Mart Rodger
Bury Me on Basin Street vocal Pete Staples
Whistling Rufus
ALLMART: Bowstone Records – First track — All others November 2007.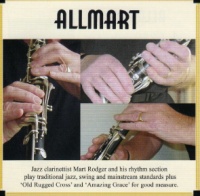 CD 0WSCD 2608 – Special Offer Prices
Hiawatha
Old Rugged Cross
S'posin'
So Rare
East Coast Trot
Amazing Grace
St. Philip St. Breakdown
City of the Blues
Frenesi
Burgundy Street Blues
Alone Again Naturally
That's All
Misty
September Song
King Porter Stomp
TASTY JAZZ: Bowstone Records – Recorded 9th & 10th February 2005.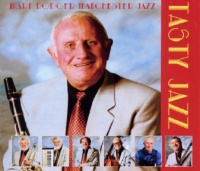 CD OWSCD 2606 – Special Offer Prices
Dans Les Rues d'Antibes
Snag It
Shimme Sha Wabble
If I Could Be With You One Hour Tonight
Mahogany Hall Stomp
She's Just My Size
What Do You Mean You've Lost Your Dog
Sensation Rag
Aunt Hagar's Blues
When The Midnight Choo Choo Leaves For Alabam
Blues For A Viking
Weatherbird Rag
Strange Blues
Gospel Train
Solos: Bowstone Records – Recorded 9th & 10th February 2005.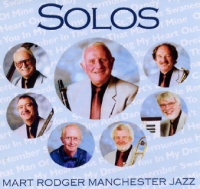 CD OWSCD 2607 – Special Offer Prices
Fine & Dandy
Hymn To Freedom
September In The Rain
St Thomas
Swanee River
O'le Man River
Can't Help Lovin' That Man Of Mine
Oh Lady Be Good
You Are My Heart's Delight
Crying My Heart Out For You
Sermonette
Honeysuckle Rose
I'll See You In My Dreams
Moments Like This: Bowstone Records – Recorded 2001.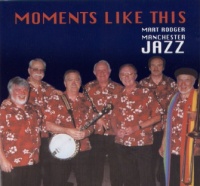 CD CDOWS 2605 – Special Offer Prices
CASSETTE TAPE ZOWS 2605 – Special Offer Prices
Fidgety Feet
Baby Won't You Please Come Home vocal Roger Browne
Lullaby Of Broadway
Moanin' Low
Keep On The Sunny Side Of Life vocal Charlie Bentley
Maple Leaf Rag
One Sweet Letter From You
Texas Moaner
St.Thomas
At Moments Like This Who Cares vocal Mart Rodger
Kansas City Stomps
Rose Of Washington Square vocal Pete Staples
The Love Nest
Love Is Just Around The Corner vocal Roger Browne
Pontchartrain Blues
Blame It On The Blues.
1997 Recording Sessions for George H. Buck Jr. Commisioned for the Jazzology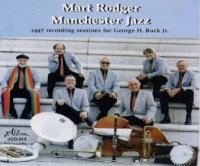 Record Label of New Orleans. Number JCD-313.
CD JCD-313 – Special Offer Prices
Give Me Your Telephone Number
You Bought A New Kind Of Love To Me
I Believe In Rainbows
Whistlin' Rufus
Jackass Blues
Chattanooga Stomp
Let's Sing Again vocal Mart Rodger
Lazy Bones
Beale Street Blues
Stevedore Stomp
Sent For You Yesterday And Here You Come Today
We Three My Echo My Shadow And Me
Just A Closer Walk With Thee
Fur Piece
Copenhagen.
Manchester Delighted: Bowstone Records – Recorded 1997: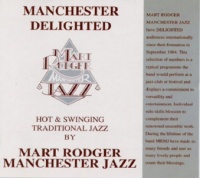 CD CD0WS 2604 – CURRENTLY UNAVAILABLE
CASSETTE TAPE ZOWS 2604 – CURRENTLY UNAVAILABLE
She's Crying For Me
Squeeze Me vocal Terry Brunt
Sidewalk Blues
Sweet Sue—Just You
Ballin' The Jack vocal Pete Staples
Memphis Blues
Every Evening I Miss You
Solace
Ory's Creole Trombone
Mr.Jelly Lord
Sailing Down Chesapeake Bay vocal Charlie Bentley
East St. Louis Toodle Oo
Red Wing
Just One Of Those Things vocal Roger Brown
Riverside Blues
Panama
T'Ain't Nobody's Bizness If We Do: Bowstone Records – Recorded 1995: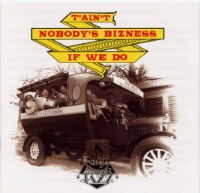 CD CDOWS 2603 – Special Offer Prices
CASSETTE TAPE ZOWS 2603 – Special Offer Prices
Stomp Off Let's Go
I Don't Care If The Sun Don't Shine vocal Roy Chappell
Davenport Blues
St.Philip Street Breakdown
Aren't You Glad You're You vocal Roy Chappell
Back Home Again In Indiana
Washin' The Blues From My Soul
New Orleans Stomp
T'Ain't Nobody's Bizness If I Do
Personality vocal Roy Chappell
Along The Road To Gundagai
Portrait Of A Fan
Kater Street Rag
I Like 'Em Fat Like That vocal Mart Rodger
Mighty Like The Blues
Coal Black Shine
We'll Be Back vocal Roy Chappell
Makin' Whoopee– Special guest Marion Montgomery* sings with the band: Bowstone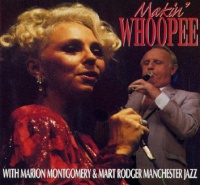 Records – Recorded 1993.
CD OWSCD 2602 – Special Offer Prices
Tex Wyndham American musician/reviewer gave this record 5 star maximum rating saying "Marion Montgomery and Mart Rodger Manchester Jazz are a pairing made in Heaven"
Way Down Yonder In New Orleans*
You Took Advantage Of Me
Mean To Me*
Shake It And Break It
Kansas City Man Blues
If I Ever Cease To Love
I Get The Blues When It Rains*
Sobbin' Blues
Dinah
After You've Gone*
Then It Changed
Canal Street Blues
My Melancholy Baby*
You're A Sweetheart*
I'm Crazy 'Bout My Baby vocal Mart Rodger
Makin' Whoopee*
Froggie Moore
Love Me Or Leave Me*
Riverboat Shuffle
Jazz Tale of Two Cities: Jazzology: First recording by the band.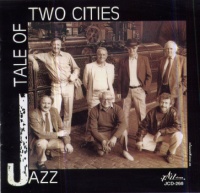 JCD-268 – Special Offer Prices
Every Evening I Miss You
Workingman Blues
When My Dreamboat Comes Home
I'll Never Smile Again
Wabash Blues
My Heart (Oriental Strut)
Flatfoot
I'm Gonna Move Into The Outskirts Of Town
Oriental Man
Tears
I'll Be Loving You Always
Climax Rag
Saving All My Pennies
Bury Me On Basin Street
Whistlin' Rufus
Mart Rodger/Clarinet, Allan Dent/Trumpet, Eric Brierley/Trombone, Alan Hare/Piano, Colin Smith/Double Bass, Bob Ascough/Banjo, Pete Staples Drums  [Tracks 1 to 12]
Replaced by Terry Brunt/Trombone, Roger Browne/Piano, Charlie Bentley/Banjo [Tracks 13 to 15]
Give Us A Stomper Kid! Bowstone Records: Now available on CD or Cassette Tape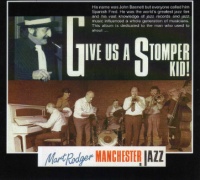 with four extra tracks from the original LP recorded in 1989.
CD OWSCD 2601 – Special Offer Prices
CASSETTE TAPE ZOWS 2601 – Special Offer Prices
Copenhagen
I Believe In Rainbows
I Can't Say
Georgia On My Mind vocal Eric Brierley
Dusty Rag
Stormy Monday vocal Eric Brierley
Georgia Bo Bo
Bogalusa Strut
Papa Dip
Saturday Night Function
Sweet Sue vocal Eric Brierley
Wild Man Blues
Going To Town
I'll Be Loving You Always vocal Eric Brierley
Fidgety Feet
A Jazz Club Session With Mart Rodger Manchester Jazz: 58 minute DVD recorded at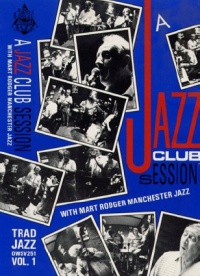 The Free Trade Hall, Manchester to full broadcast standards in 1989.
ESDVD251 – Special Offer Prices
MRMJ Stomp
Goin' To Town
My Little Bimbo vocal Mart Rodger
Climax Rag
My Mother's Eyes vocal Eric Brierley
Way Down Upon The Swanee River
Buddy's Habit
Snag It
New Orleans Stomp
Wild Man Blues
Let The Good Times Roll vocal Eric Brierley
So Rare
Get Out Of Here And Go On Home